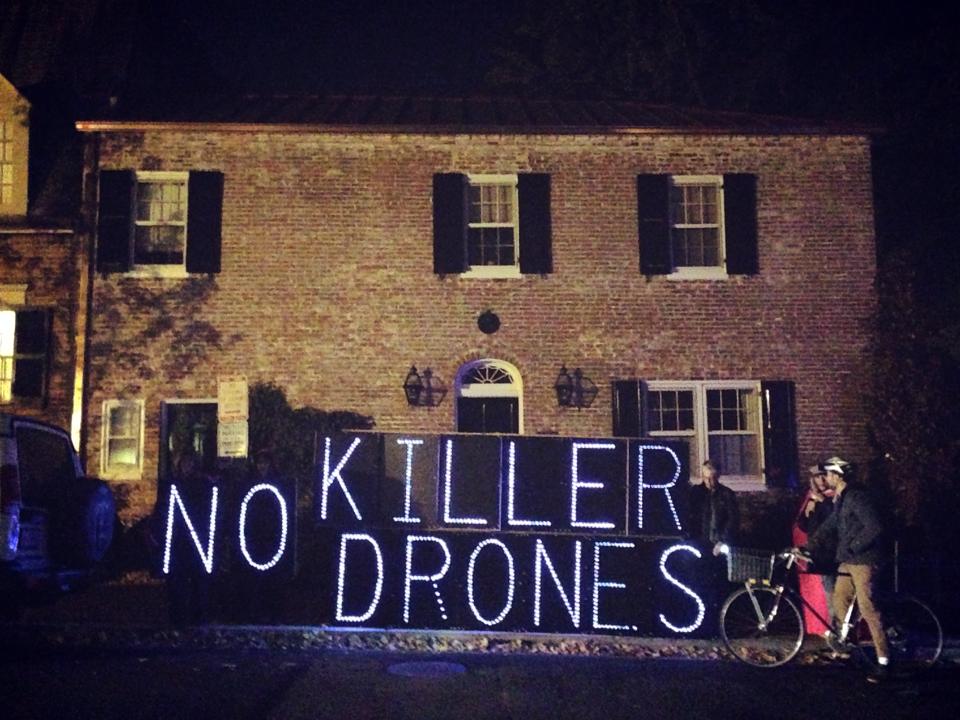 Popcorn and hot chocolate were served at a movie screening at the home of President Obama's nominee for head of Department of Homeland Security tonight in Washington, DC. CODEPINK: Women For Peace used the brick facade of Jeh Johnson's house in Georgetown to show the documentary "Killer Drones and Secret Wars."
Jeh (pronounced "Jay") Johnson goes before the Senate Homeland Security committee this week as the President's pick to replace Janet Napolitano. As Legal Counsel to the Obama administration, he was instrumental in forming the legal justification for drone strikes without a declaration of war.
Before the film began, the Maryland Light Brigade displayed a light panel spelling out "NO KILLER DRONES."
Johnson and his family weren't at home during the film's screening on their house, but later Johnson came out of the house and engaged the protestors. He stipulated that no photographs or recording was allowed, and everything he said was off the record. He listened to the protestors and responded to their concerns for twenty minutes.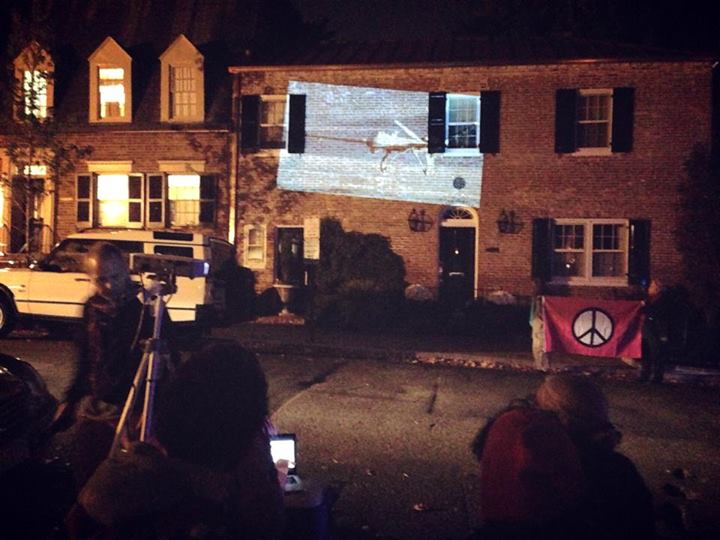 The U.S. has carried out strikes by Unmanned Aerial Vehicles, or drones, in Yemen, Somalia and Pakistan. Foreign and domestic condemnation is increasing as evidence mounts that civilians are being killed and populations terrorized by the bombings. The Obama administration contends that its "kill lists" are legal and necessary to combat terrorism.
"Killer Drones and Secret Wars" by director Jean-Martial Lefranc is a documentary which examines the use and morality of killings by drones and the consequences of their proliferation around the world.