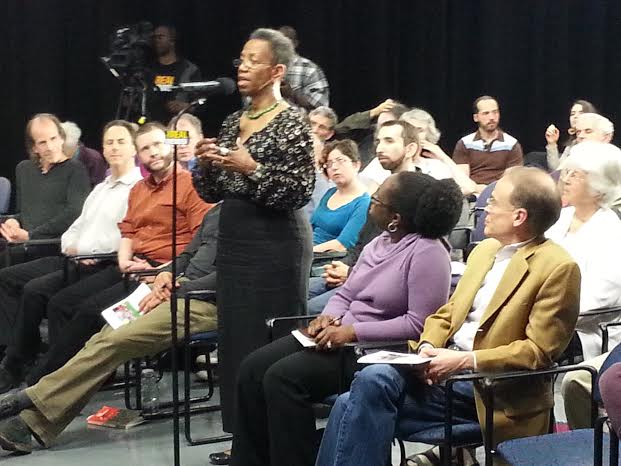 At the "Baltimore Economic Democracy Conference, Building Our Economy Together" conference, Dr. Margaret Flowers posed the question, "What would it look like if we had an economy that put people and environment before corporate profits?" The conference, free to the public, was held at The Real News Network studio in Baltimore on May 16-17.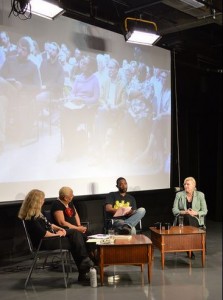 Conference organizers, It's OUR Economy–an affiliation of concerned citizens, community activists, philanthropists, and policy makers–contend that "people are fed up with living from crisis to crisis." They hope to build a "new economy," empowering them "to take control of over the forces that shape their lives."
"In feudalism there was an economy that grew up and became capitalism," Dr. Flowers continued, quoting political economist Gar Alperovitz, at the opening plenary session, which included Diane Bell-McKoy (President & CEO, Associated Black Charities), Michael Coleman (United Workers Leader) and Jacqui Dunne (CEO, Danu Resource).
There were several sessions for participants to attend on cooperatives, money and finance, affordable housing, food security and renewable energy. Other workshops and speakers addressed systemic problems inherent to the current economy.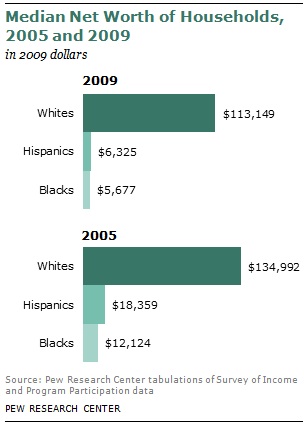 STRUCTURAL RACISM
Diane Bell-McKoy talked about the detrimental impact of structural racism in relationship to the economic outcomes of people of color. "African-Americans are at the bottom by all economic indicators. Institutional and structuralized racism limit transactional change and only a few benefits," she said.
She also described the unfortunate reality where the police  treat all people of color in low-income neighborhoods as criminals.
"We must have people of color at the helm and challenge how barriers limit our collective future," said Bell-McKoy. "Higher education and scholarship information is only available online in most cases. We can't have racialized policies that gamble our futures. White privilege must be addressed. People don't know what they don't know. If you don't have the opportunity where do you get it?"
A SHIFT TO LOCAL CURRENCY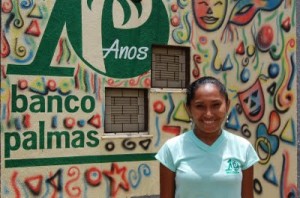 Jacqui Dunne, an award-winning journalist from Ireland, recounted the story of Joaquim Melos, who created a community banking system that used local assets as currency. Between 2007 and 2009, Banco Palmas made 3,139 "Palmas" loans totalling the equivalent of $2.5 million. They benefited 2,500 families. Melos however was arrested for money laundering.
Banco Palmas lawyers asked prosecuting attorneys, "Gentleman, what have you done for the poor?" The court ruled in Melos' favor.
HUMAN RIGHTS
Michael Coleman gave a personal testimony of barriers overcome as a convicted felon. Coleman is now a leader with United Workers. He talked about how he had to take care of his younger brothers and sisters when he was seventeen years old. He explained that when you have to choose between food for your family and education, you choose food.
"Human rights worldwide are intertwined. We must look at the big picture, come to each other as humans," he said. "Developers get all the subsidies," he pointed out. "Communities don't. We must fight for fair development."
WORKERS COOPERATIVES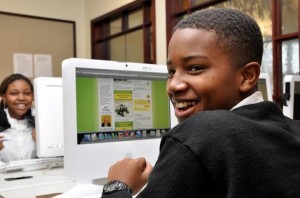 There were several speakers on workers' cooperatives. Ian Schlakman, a candidate for Congress in Maryland's 2nd District, is trying to increase membership in the cooperative he operates with his wife called Civilization Systems.
Michael Peck, the North American Delegate for the world's largest industrial worker cooperative called Mondragon, talked about creating a template for a union coop.
Dorcas Gilmore, an Assistant General Counsel for the NAACP, spoke about Jackson Rising, a cooperative just formed in Jackson, Mississippi. Cooperation Jackson is establishing an educational arm to spread the word in their communities about unique advantages and mutual uplift that business cooperatives offer. It aims to form a local federation of cooperatives to share information and resources and to ensure that the cooperatives follow democratic principles of self-management that empower their workers. "We've always said, 'free the land,'" observed one MXGM activist. "Now we want to 'free the labor' as well."
At the conclusion of the conference, attendees resolved to form a People's Assembly to continue to meet and work together to create "an economy and environment for the people."