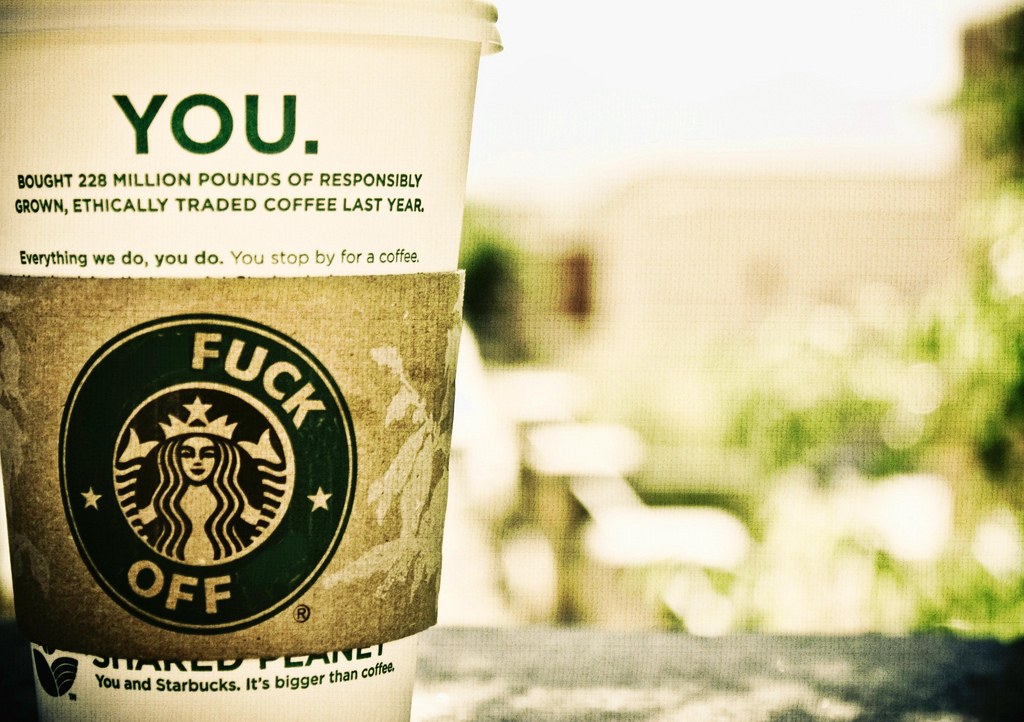 Washington, DC-area Starbucks employee Sam Dukore put a few tough questions to Howard Schultz, the corporate CEO, when he came to town promoting a new benefit that Starbucks is offering its employees: tuition reimbursement for online college classes.
*See below: Starbucks "scholarship" program not what it seems*
Dukore, who makes less than $10/hour working as a barista at Starbucks for 2 1/2 years, says Schultz should address low wages throughout the company. Although Starbucks made $1.7 billion in profits last year, the average pay for a barista at Starbucks is about $8/hour, and hours scheduled tend to fluctuate from week to week.
Schultz was paid $28.9 million in 2013, an 80% pay raise over the year before, plus $18 million in stock awards and an invitation to work as head of the company for three more years.
Dukore says that he was promised a promotion six months ago, but it's failed to materialize.
Dukore had other complaints. Scheduling problems like "clopenings"–closing at 9pm only to come in again at 4am. Managers belittling Muslim employees who want time off to observe Ramadan. He described how some employees are so stretched from having a second job to support themselves that they have to squeeze in ten minutes of video chat with their families before shifts. He also claimed that women have been warned not to get pregnant, else they might lose their jobs.
Schultz seemed a bit thrown by Dukore's line of questioning, perhaps expecting standing ovations for the Starbucks College Achievement Plan, which will reimburse employees for tuition for online classes toward a bachelor degree at Arizona State University. Starbucks will provide up to $5,250 per year to employees who must also apply for need-based federal assistance to complete the for-profit courses. Schultz calculates that it might cost Starbucks as much as $50 million to provide a shoddy education to low-income students at a disadvantage.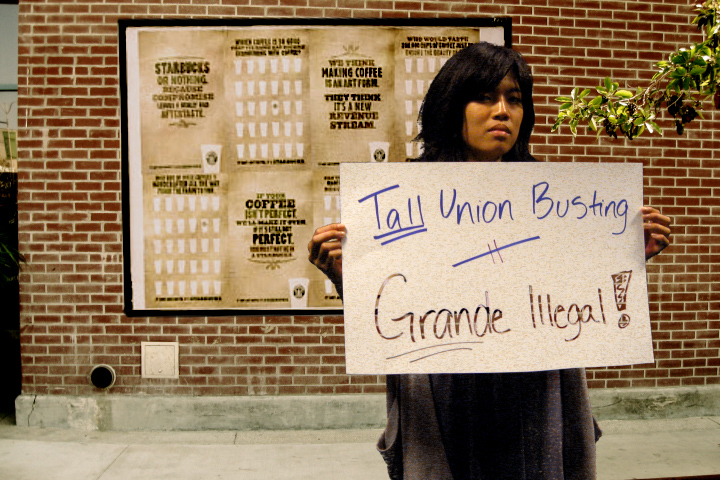 $50 million is even more money than Schultz makes in a year–in salary at least. So maybe that's why he pegged Dukore as the lone malcontent in a room full of satisfied Starbucks "partners."
"I think it takes courage to say what you said. I suspect that most people don't agree with it, but having said that, I respect the question," Schultz said. His response to nearly all Dukore's concerns was: "We provide benefits that almost no one in our sector provides."
Schultz also didn't address Starbucks' refusal to recognize unions. Starbucks' union-busting, by some accounts, can go "pound for pound with Walmart," the retail chain that is possibly the most notorious union bully of them all.
"We're a non-union company because we've done all the right things," Schultz said.
You can sign a petition to support good jobs at the Starbucks Union website.
UPDATE:
It appears that Starbucks initially misrepresented its College Achievement Plan as a scholarship program, and it might not be such a great deal after all:
It turns out Starbucks isn't contributing any upfront scholarship money to an online college degree program it introduced this week.

The Seattle-based company unveiled a program Monday that included a scholarship it described as "an investment" between Starbucks and Arizona State University. The program is designed to allow Starbucks workers to earn an online degree at the school at a steeply discounted rate.

Initially, Starbucks said that workers would be able to offset the costs through an upfront scholarship it was providing with Arizona State, but declined to say exactly how much of the cost it was shouldering. The chain estimated that the scholarship would average about $6,500 over two years to cover tuition of about $20,000.

Following the announcement, however, Arizona State University president Michael Crow told The Chronicle of Higher Education that Starbucks is not contributing any money toward the scholarship. Instead, Arizona State will essentially charge workers less than the sticker price for online tuition. Much of the remainder would likely be covered by federal aid since most Starbucks workers don't earn a lot of money.

Workers would pay whatever costs remained out of pocket for the first two years, and Starbucks would bear no costs.

Starbucks had previously declined to say how much it was contributing to the scholarship. But in a subsequent email Wednesday evening, Starbucks said that the scholarship is being "funded by ASU."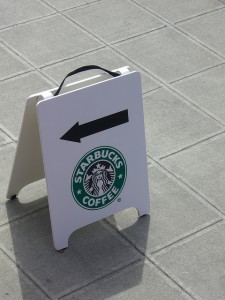 The student/employee would be eligible for financial aid depending on their situation. Starbucks estimates that the average out-of-pocket tuition for the worker would be $1,000 per year.
Starbucks said Wednesday that its workers are "embracing this benefit with overwhelming excitement; ASU has seen an enormous uptick in interest." And that might be the perk for ASU: not only does it receive income from the estimated 10 to 20,000 Starbucks employees who might enroll via federal financial aid and out-of-pocket tuition, it gets massive exposure from its new partnership with a corporation with more than $14 billion in annual revenue. Having your University name and logo on every one of those coffee cups in 17,000 Starbucks locations around the world is no joke.