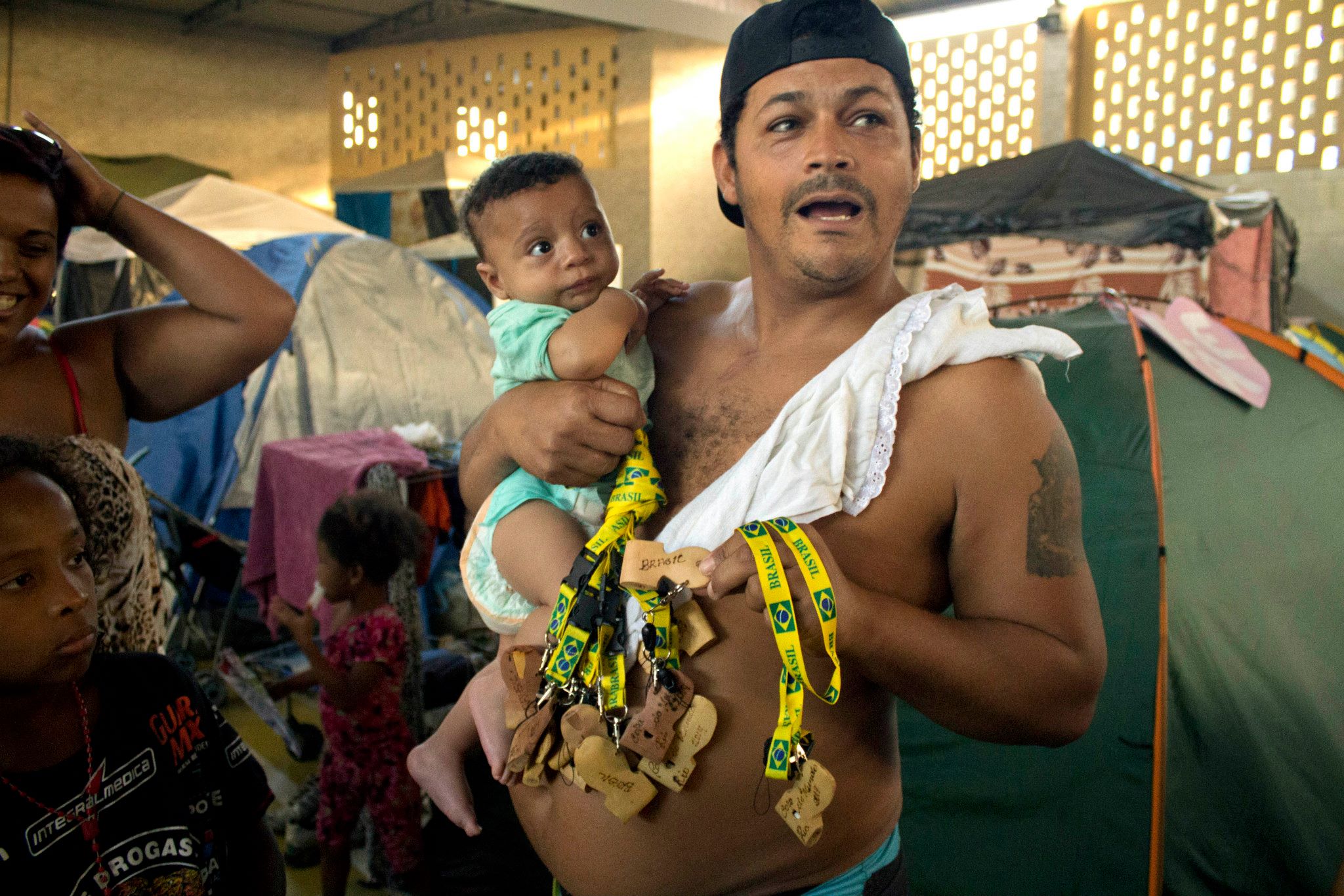 In preparation for hosting the World Cup, the Brazilian government spent the outrageous amount of $10 billion and displaced as many as 250,000 people–evicting the poorest from their homes and sweeping up homeless from the streets. Since the World Cup started, thousands have protested lavishing public resources on a sports event while poverty is rampant. Journalists Tim Eastman and Shay Horse have been in Brazil covering the protests and events outside the sports arenas.
You can follow Tim and Shay on Twitter at @TimBEastman and @HuntedHorse
We had the opportunity to visit a group of families who were victims of these forced removals. One hundred days ago, military police evicted 160 families of the Telerj area of Rio de Janeiro from their homes. They lived in an area which had been gifted by the government of Dilma Roussef. For a short time, they occupied City Hall but were violently ejected by military police.
Since then, they have traveled around and resettled in various areas of Rio, wandering from place to place without a home. The Church of Our Lady of Loreto has become a shelter for them for the past thirty to forty days. Many of these people work jobs in order to support themselves and their families. Mostly they work vendor jobs like selling soda or souvenirs on the beaches of copacabana and ipanema to the tourists.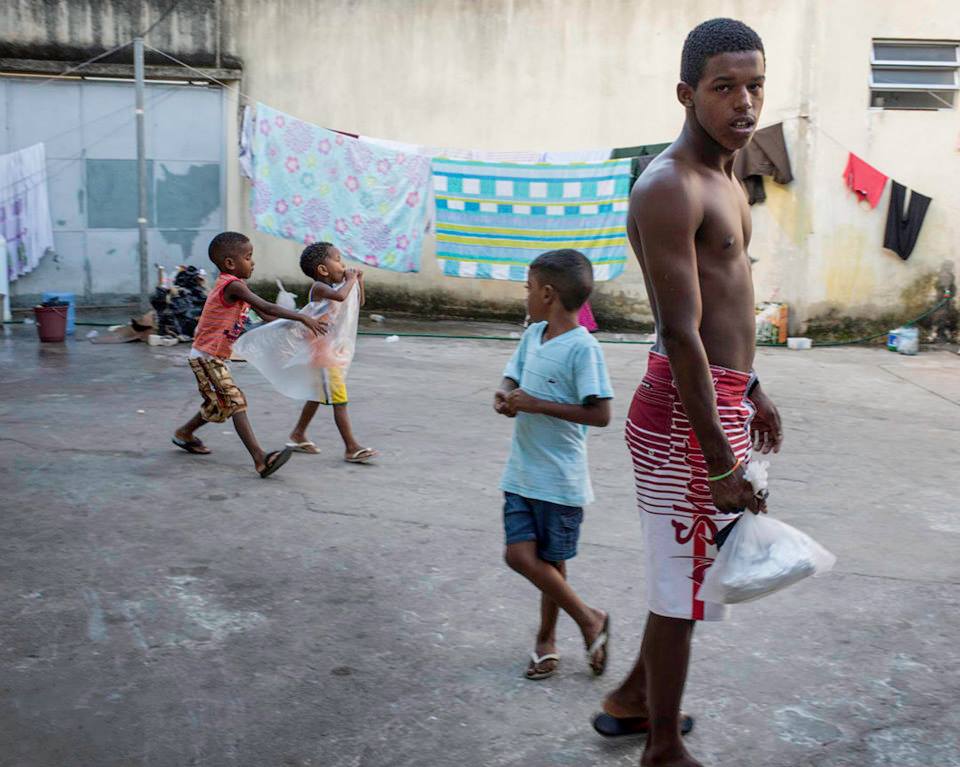 Inside the church, small homes have been constructed out of tents with TV's, beds, couches, and even an oven. It isn't a long-term solution.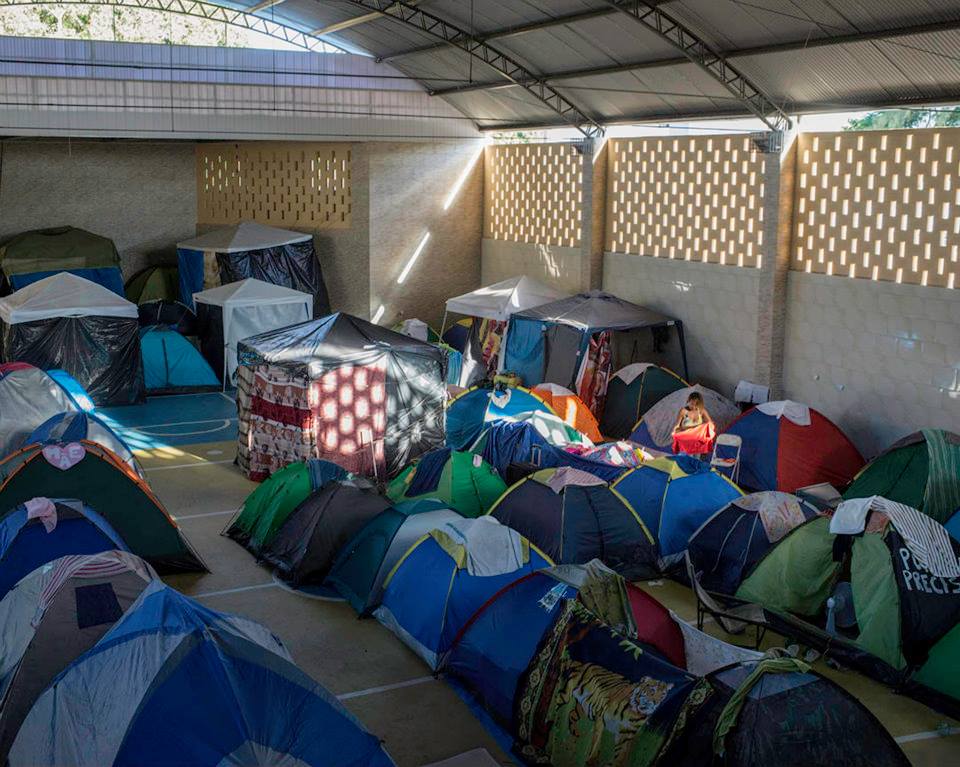 They are currently waiting for a deal to go through with the governor of the state of Rio de Janeiro. The deal would give them two years' worth of social assistance to pay for rent until they can afford a home of their own. The state also wants to move these families to a new favela on the opposite side of the city.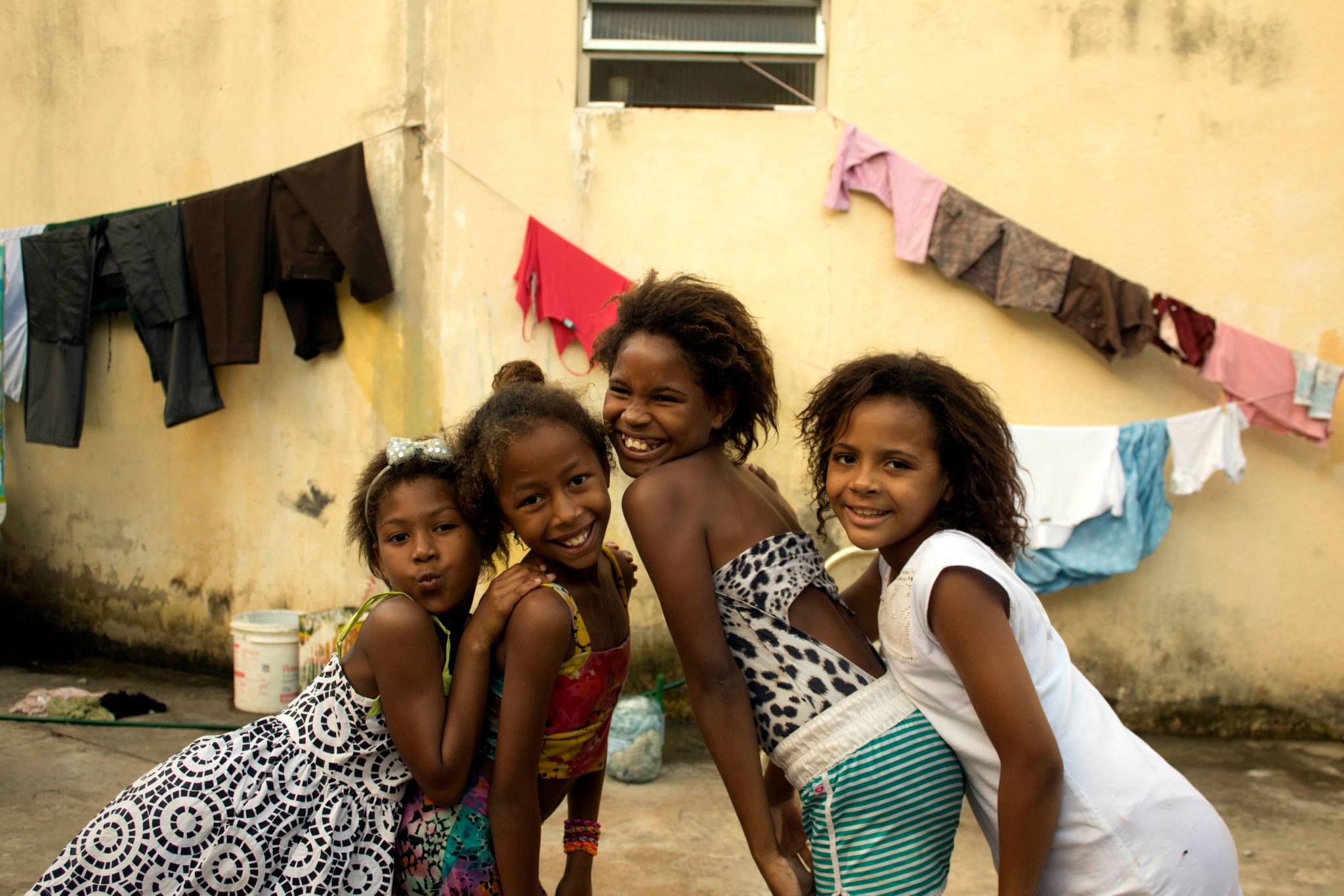 The negotiated deal would allow families to relocate to the new favela and pay 200 reals a month in rent. Later they would be able to buy the newly constructed houses (comparable to condos) at a low interest rate. They would also receive a loan of R5,000 (about $2,200) on a credit card to use for furnishings, appliances, and so forth, to be paid back within a certain time period.
But negotiations have stalled. The state offered R160,000 in resettlement money to relocate to proper homes and pay rent while new houses are constructed. The problem is that R160,000 is only enough to support eighty families during this process, only half the number of families now living at the Church. The group has refused the money and demanded enough for everybody, but so far the government is unwilling to change the terms.
Since the negotiations have stalled, the families are stuck in the church gymnasium. Needless to say, right now they are stuck between a rock and a hard place. The bottom line is that the state has put these people here and forgotten them.
This slideshow requires JavaScript.