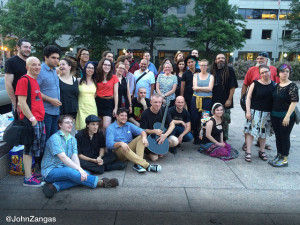 On Tuesday, friends and acquaintances said goodbye to several recently departed Occupy DC activists during a memorial service held at Freedom Plaza.
The friends honored in the memorial service were activists involved in the two Washington, DC encampments established during the Occupy movement, which took the country by storm during 2011-12.
Former Occupiers remembered Charlie "Microphone" Whitaker, Kyle "Wyld Child" Stanislaus Szlosek, and William "Bill" Miniutti as visionary activists dedicated to social justice and economic change. Also recognized were James Hill and Mira Dabit, two activists who died in the past two years.
For many who came to the memorial, it soon became an Occupy mini-reunion as they recounted their memories of the lives and times of their fallen comrades. They shared a photo album and posted messages in notebooks which will be sent to the activists' families.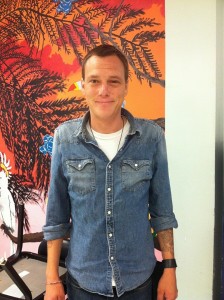 Charlie Whitaker, 37, of Philadelphia passed away on June 29 due to a pancreatic infection. He was remembered for his fondness of others, his generosity and booming voice, for which he was given the nickname "Microphone."
Antonya Huntenburg remembered him as a loyal and generous person who would "give you his last penny." She told a story about how he carried a protest sign around for them for three months.
Charlie's sister attended the memorial and thanked all the activists for their friendship.
Kyle Szlosek, 25, died of smoke inhalation when his family's home in Maine, where he was visiting, caught fire early in the morning of June 22. He was remembered for his friendliness, positive energy, generosity and dedication to fighting for economic equality of workers and the incarcerated poor. He enjoyed working on several committees during Occupy DC, and later helped staff the Peace Vigil near the White House. He was learning how to rebuild Volkswagen engines in Glen Burnie, MD where he lived with his fiancée Tracey Johnstone, and contemplated going to school to become a mechanical engineer.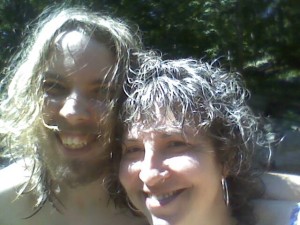 "Kyle never did anything half-assed," said Michael Barczynski, a close friend of Kyle. "He did everything to the fullest. Whether it was protesting, being a botanist, becoming a mechanic, so he could help support the love of his life, Saucey."
"Everybody knows his energy," Barczynski continued. "It's imprinted on us, so you have that for everyone who has passed that we loved."
William Miniutti was living in Jacksonville, FL when he passed away at the age of  65 on May 4. He was an organizer at Occupy DC Freedom Plaza and a member of Veterans for Peace. As a veteran of the Vietnam War, he advocated on behalf of homeless veterans. He co-led a three month long vigil at the front doors of the Veterans Administration Headquarters Building, a block from the White House, which brought attention to suicide rates and lengthy delays in obtaining benefits.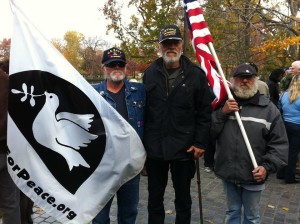 His work was partly responsible for new national attention focused on challenges homeless veterans face when they return from war.
Huntenburg remembered Bill Miniutti for his no-nonsense attitude and stalwart courage. "He was a person who would tell you to get over your shit," she recalled. "This is life."
After paying homage to their fallen friends at Freedom Plaza, they walked to places meaningful to the Occupy DC movement, including the Anti-Nuclear Vigil at the White House and McPherson Square, site of one of the Occupy encampments.
This slideshow requires JavaScript.