Washington, DC–Protests against a Muslim ban continued Saturday, surging like a locomotive across the country, one week after President Trump issued a sweeping executive order (EO) banning immigrants and refugees from entering the U.S. from seven majority-Muslim countries.
The protests continued despite a Friday afternoon Federal Court order temporarily lifting the ban for the entire country. U.S. District Court Judge James Robart ruled against Trump's EO because it caused "irreparable injury" to thousands who had already been issued visas. The State Department had revoked visas for over 60,000 immediately after the EO went into effect.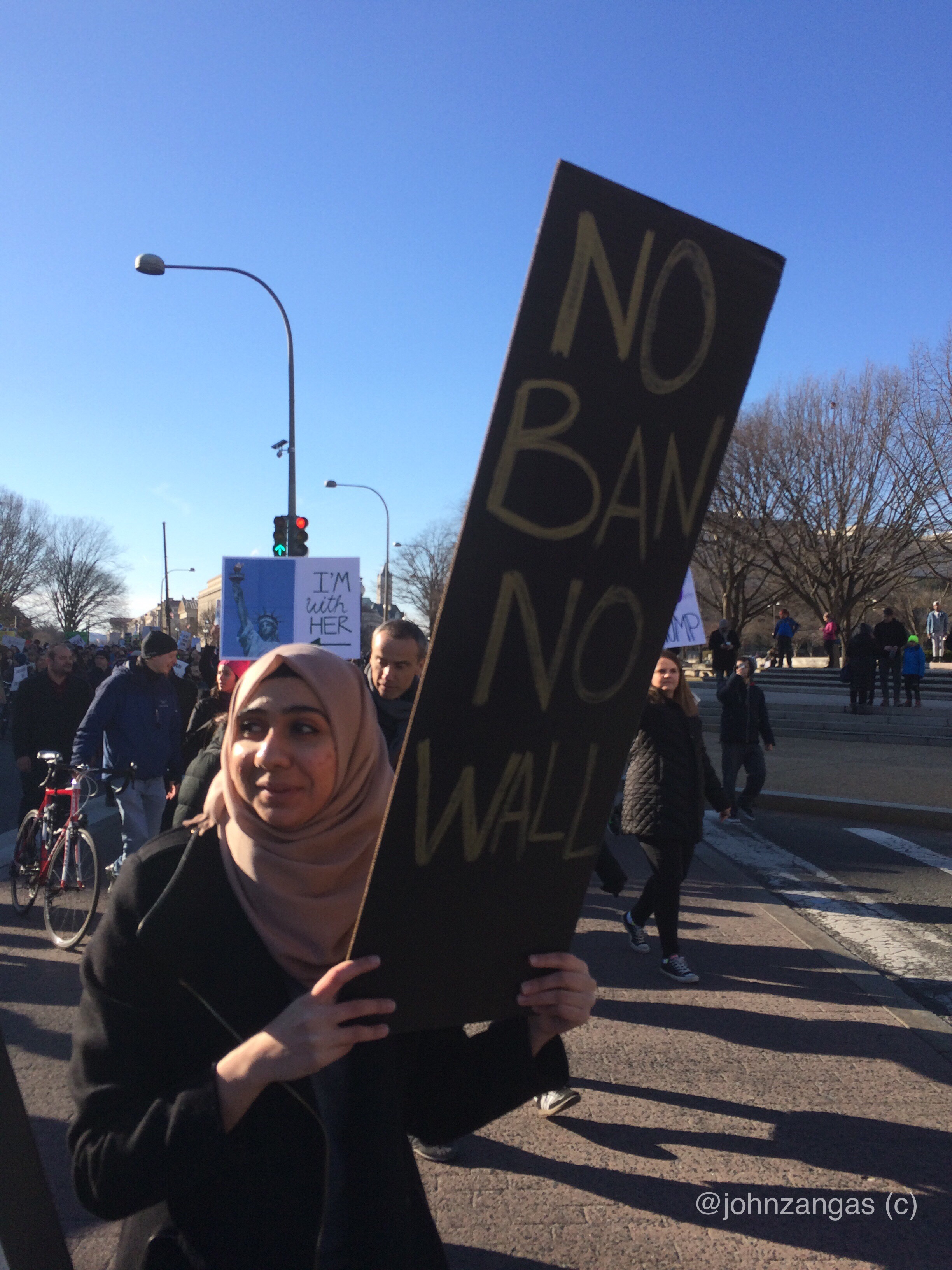 State Attorney Bob Ferguson argued against the ban, saying it targeted Muslims exclusely and was therefore unconstitutional. Judge Robart asked Federal Attorney Michelle Bennett, who was defending the EO on behalf of the President, what direct evidence she had to present which was the basis for the EO. Was there anyone from the affected countries who had committed an attack on the U.S.? But Bennett could provide no such example. "There is none," Judge Robert answered for her. He then ruled against the EO.
White House Press Secretary Sean Spicer responded by issuing a statement Friday night condemning the court ruling as "outrageous" but 15 minutes later reissued the release omitting the word "outrageous".
In Washington, DC, three separate actions drew thousands. Hundreds rallied at the White House but as word of the rally spread on social media, thousands joined in a march past the Trump International Hotel and on to the U.S. Capitol. While passing Trump Hotel the crowd booed.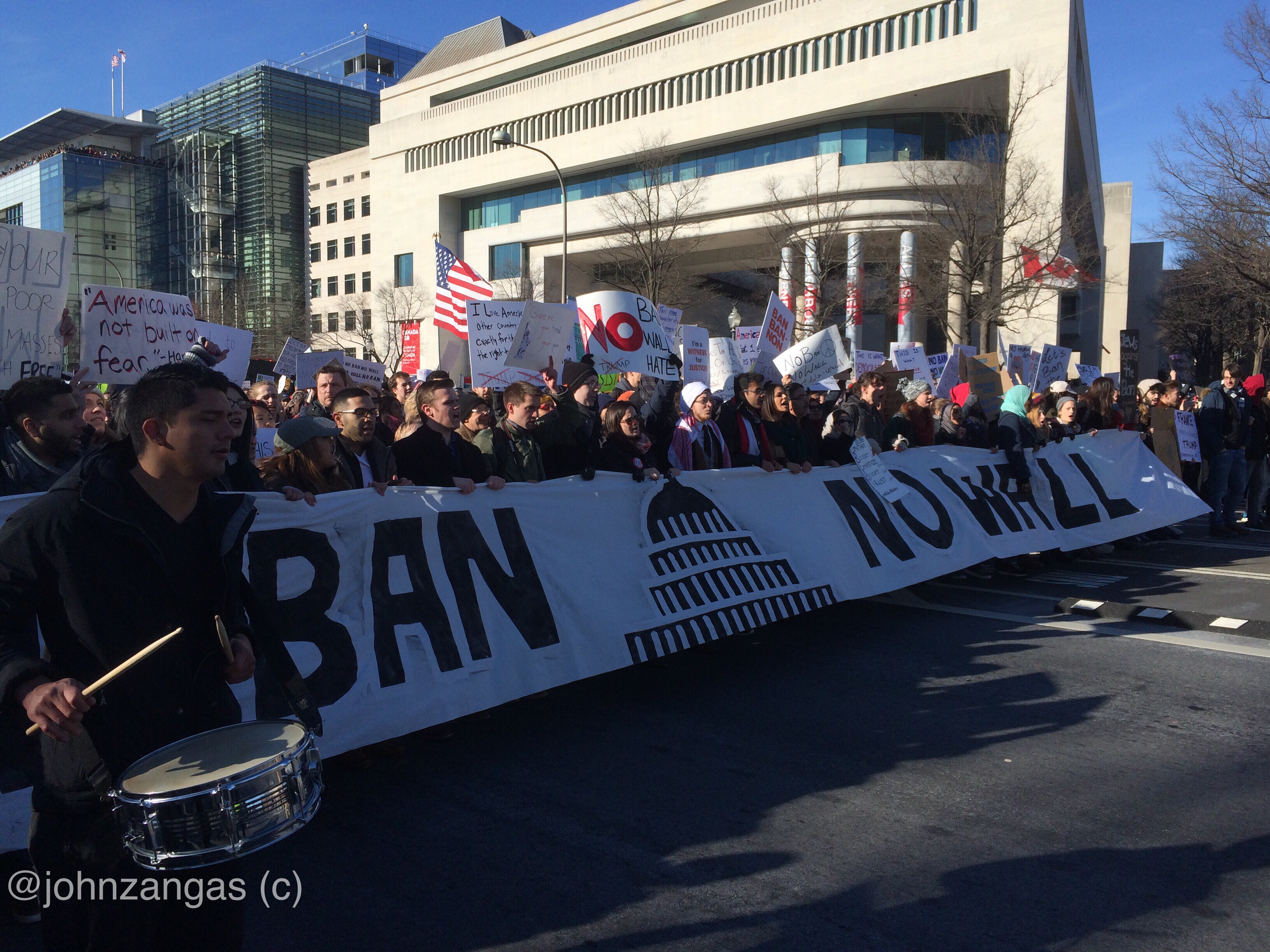 Later in the evening, a candle light vigil at the Lincoln Memorial drew hundreds more. In all there were 34 resist Trump protests around the country with more slated for Sunday.
The protests are part of a growing surge of resistance against Trump administration cabinet picks and policies which have been implemented by executive order.
On Saturday the Department of Justice appealed Judge Robart's order to the 9th Circuit Court of appeals. The Court responded by refusing to lift the ban.
On Saturday the Department of Homeland Security stopped enforcing the ban.
The case will go to the Supreme Court, which is still waiting confirmation of Trump's recent conservative Justice nomination.